Hello everyone,
I hope you all had a great July and hope you enjoying the summer and some good books. Again, I can't believe how fast the month went by, and that should mean something considering the kids are home every day, all day.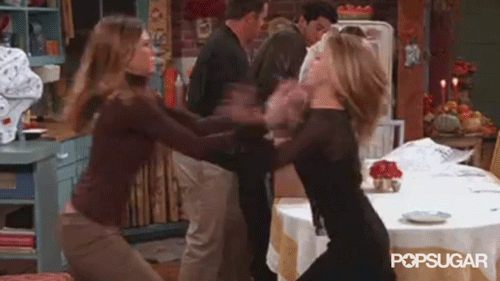 By some miracle I actually got some reading done and only one was a ARC, so that was kind of nice. But I know I have some coming up here really soon that I'm looking forward to. I don't have any real plans for August yet and think I just go with the flow and see what I can find on my shelve ;)
Here are some releases for August according to Goodreasds:
August first Brave New Girls: Stories of Girls Who Science and Scheme and Dragonsworn by Sherrilyn Kenyon.
On August 8th The Good Daughter by Karin Slaughter.
The Strange Case of the Alchemist's Daughter by Theodora Goss on August 10th.
August 15th Wicked Like a Wildfire by Lana Popović
August 23rd Molten Dusk by Karissa Laurel.
Mask of Shadows by Linsey Miller, The Dazzling Heights by Katharine McGee, Wonder Woman: Warbringer by Leigh Bardugo and Wild Ride Cowboy by Maisey Yates on August 29th.
So I don't have one giant book haul every once a while I will try to post one at least every couple months with the round-up. I hope I can stick with it and don't forget them all too often.
Here is my book haul for June and July
Here are the hard hard copies I got. From the publishers to review I got:
Dark Water by Parker Bilal
Down Home Cowboy by Maisey Yates
A finished copy of Kiss my Boots by Harper Sloan, I previously received the unfinished galley from them.
I won a copy of The Crowns of Croswald by D.E. Night.
I bought The Assassin's Blade by Sarah J. Maas , Fairest by Marissa Meyer, White Trash Zombie Gone Wild by Diana Rowland, Midnight Crossroad, Day Shift and Night Shift by Charlaine Harris.
For e-copies I won both books
Lie by Mayra Statham and Lukas by F. G. Adams.
I have a couple books ordered and coming but they will not be here before August so I will add them to that one.
Anyway, we still have the giveaway going on and I will add the copter to the bottom as usual.
Here are my books for July, as always you can find the buy links in the reviews that are linked down below.
I hope you all have a wonderful August :)
---
Down Home Cowboy by Maisey Yates
This Texas cowboy has come home to Copper Ridge to put down roots…but will he risk his heart again?
Asked where he'd be at this point in life, Cain Donnelly would have said anywhere but Copper Ridge, Oregon, living with his estranged brothers. But since his wife abandoned them, both he and his daughter, Violet, are in need of a fresh start, so he's back to claim his share of the family ranch. Local baker Alison Davis is a delicious temptation, but she's also his daughter's mentor and new boss. That makes her off-limits…until she offers a no-strings deal that no red-blooded cowboy could resist.
Alison has worked tirelessly to rebuild her life, and she won't jeopardize her hard-won independence. Especially if it also complicates Cain's relationship with Violet. But with Cain offering a love she never thought was possible, Alison has to find the courage to let her past go…or watch her future ride away for good.
3 ½ ★
---
Up From the Grave by Jeaniene Frost
Lately, life has been unnaturally calm for vampires Cat Crawfield and her husband Bones. They should have known better than to relax their guard, because a shocking revelation sends them back into action to stop an all-out war…
A rogue CIA agent is involved in horrifying secret activities that threaten to raise tensions between humans and the undead to dangerous heights. Now Cat and Bones are in a race against time to save their friends from a fate worse than death… because the more secrets they unravel, the deadlier the consequences. And if they fail, their lives—and those of everyone they hold dear — will be hovering on the edge of the grave.
3★
---
Midnight Crossroad by Charlaine Harris
From Charlaine Harris, the bestselling author who created Sookie Stackhouse and her world of Bon Temps, Louisiana, comes a darker locale – populated by more strangers than friends. But then, that's how the locals prefer it…
Welcome to Midnight, Texas, a town with many boarded-up windows and few full-time inhabitants, located at the crossing of Witch Light Road and Davy Road. It's a pretty standard dried-up western town.
There's a pawnshop (someone lives in the basement and is seen only at night). There's a diner (people who are just passing through tend not to linger). And there's new resident Manfred Bernardo, who thinks he's found the perfect place to work in private (and who has secrets of his own).
Stop at the one traffic light in town, and everything looks normal. Stay awhile, and learn the truth…
3★
---
Lukas by F.G. Adams
Oh, the foolish games we play.
The moment I was gifted a test drive of the luscious Sage Blackwood, I knew she was mine. I was broken, half a man, until she pieced me back together. She changed my world forever with her magnetic humor and hot body. Sage is an expert of subterfuge. Her logic overrules her cravings. It doesn't matter if she feels the same; I'm the master at games and puzzles. And I'll win this game in the end. I always do.
Oh, the tangled webs we weave.
Pushing the wrong buttons is Lukas Rogers' forte. Except he presses all the right ones when he's sending me to heaven with each and every delicious touch. But I can't give him what he wants. I will never give myself completely to another. It just doesn't work in my world. I bury those dreams deep. My job connected us. Now this powerful bond scares me. My body desires to cling to what Lukas offers, while my mind is telling me to run away.
Far.
Fast.
Forever.
4 ½ ★
---
White Trash Zombie Gone Wild by Diana Rowland
Angel Crawford has buried her loser past and is cruising along in undead high gear--that is, until a murder-by-decapitation sends her on a hazardous detour. As Angel hunts for the killer, she uncovers a scheme that would expose zombies to the public and destroy the life she's built, and she's determined not to rest until she finds out who's behind it.
Soon she's neck-deep in lies, redneck intrigue, zombie hunters, and rot-sniffing cadaver dogs. It's up to her to unravel the truth and snuff out the conspiracy before the existence of zombies makes headline news and she's outed as a monster.
But Angel hasn't quite escaped the pill-popping ghosts of her past--not with an illicit zombie pharmaceutical at her fingertips. Good thing she's absolutely sure she can handle the drug's unpredictable side effects and still take down the bad guys...or maybe she's only one bad choice away from being dead meat--for real this time.
Angel knows a thing or two about kicking ass, but now the ass she needs to kick might be her own.
4 ★
---
---