I hope you all had a great month and enjoying your start of the summer. Hopefully everyone is enjoying new and exciting books or even older but still exciting books.
While June went by fast, way to fast, it still turned out to be a great month.
Book-wise I got plenty of ARCS done, still working on some and waiting on others. But overall it was a great month . I have also been working on the Throne of Glass Series by Sarah J. Maas. I just started book 3 and so far I'm really enjoying the series.Okay, okay I'm LOVING it. I will post my reviews soon....... I'm hoping lol.
There is a new Summer giveaway happening and I will add the copter at the bottom.
I don't have any real plans for July, except finish up some ARCS and continue with the Throne of Glass series.
Here are some new releases for July, the list is from Goodreads.
Last Breath by Karin Slaughter, Detecting Greed by Mikey Lee, Dark Water by Parker Bilal on July 11th.
July 18th
Kiss my Boots by Harper Sloan , In the Midnight Howl by Renee George and
Wesley James Ruined My Life by Jennifer Honeybourn.
July 25th
Lucky in Love by Kasie West, Wildfire by Ilona Andrews.
Finally here are my books for June, and as always buy-links can be found in the reviews that are linked.
For those who are live in the USA , have a great, fun and save 4th of July :)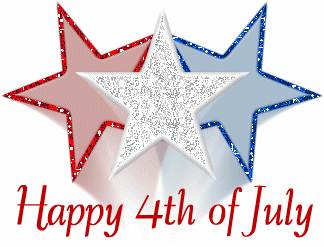 ---
New York, Actually by Sarah Morgan
Meet Molly New York's most famous agony aunt, she considers herself an expert at relationships…as long as they're other people's. The only love of her life is her Dalmatian, Valentine.
Meet Daniel A cynical divorce lawyer, he's hardwired to think relationships are a bad idea. If you don't get involved, no-one can get hurt. But then he finds himself borrowing a dog to meet the gorgeous woman he sees running in Central Park every morning…
Molly and Daniel think they know everything there is to know about relationships…until they meet each other that is…
4 ★
---
Cinder by Marissa Meyer
Sixteen-year-old Cinder is considered a technological mistake by most of society and a burden by her stepmother. Being cyborg does have its benefits, though: Cinder's brain interference has given her an uncanny ability to fix things (robots, hovers, her own malfunctioning parts), making her the best mechanic in New Beijing. This reputation brings Prince Kai himself to her weekly market booth, needing her to repair a broken android before the annual ball. He jokingly calls it "a matter of national security," but Cinder suspects it's more serious than he's letting on. Although eager to impress the prince, Cinder's intentions are derailed when her younger stepsister, and only human friend, is infected with the fatal plague that's been devastating Earth for a decade. Blaming Cinder for her daughter's illness, Cinder's stepmother volunteers her body for plague research, an "honor" that no one has survived. But it doesn't take long for the scientists to discover something unusual about their new guinea pig. Something others would kill for.
4 ½ ★
---
Dark Water by Parker Bilal
When an Englishman, Marcus Winslow, appears at Makana's door one April morning, Makana does not realize that he will soon risk losing everything he has built for himself in Cairo. Winslow represents the British government–meaning the Secret Intelligence Service–and he has a special mission to offer, one that Makana cannot resist: Ayoub Hadari, a dangerous specialist in biochemical nerve agents, is on the run and asking for asylum. The only person who can bring him in is Makana–by Ayoub's own request. Ayoub has gone underground in Istanbul and Makana, for the first time since arriving in Egypt, must travel abroad, to a city he doesn't know. Can he trust Marcus Winslow? Or is something more sinister in the works? In this foreign city, Makana soon realizes that nothing is what it appears to be. Suddenly, his past is racing to catch up with him, and Makana becomes both hunter and hunted.
3 ★
---
One Grave at a Time by Jeaniene Frost
How Do You Send A Killer to the Grave When He's Already Dead? Having narrowly averted an (under)World War, Cat Crawfield wants nothing more than a little downtime with her vampire husband, Bones. Unfortunately, her gift from New Orleans's voodoo queen just keeps on giving – leading to a personal favor that sends them into battle once again, this time against a villainous spirit.
Centuries ago, Heinrich Kramer was a witch hunter. Now, every All Hallows Eve, he take physical form to torture innocent women before burning them alive. This year, however, a determined Cat and Bones must risk all to send him back to the other side of eternity – forever. But one wrong step and they'll be digging their own graves.
4 ★
---
Kiss My Boots by Harper Sloan
In this second of the sultry, Western-set Coming Home series from New York Times bestselling author Harper Sloan, Quinn Davis might finally have a shot at her own happily-ever-after—but will she let love in, or will she tell it to go ahead and kiss her boots?
Quinn Davis prefers to live her life quietly. She's the stereotypical tomboy with two overprotective big brothers who have always been there to protect her, especially from devilishly handsome cowboys with silver tongues. That is, until Tate Montgomery comes riding into town. Their first meeting, however, is far from something out of a fairy tale and only further convinces Quinn that men aren't worth her time.
The only place Tate Montgomery ever truly felt at home growing up was during the long, sweltering summer months he spent at his Gram and Paw's farm in Pine Oak, Texas. Now, Tate has returned to his childhood sanctuary seeking a fresh start—but if he's being entirely honest, he's not just back for the wranglers and Stetsons. During those summers, Quinn was a friend-turned-young-love who Tate lost when life threw him a curveball and he cut all ties to his past; but all it takes is one glance at the raven-haired beauty he did his best to forget for him to realize just how much he's been missing….
5 ★
---
---