He's found her at last
Cain Killion knows himself to be a damaged man, his only saving grace the extrasensory connection to blood that he uses to catch murderers. His latest case takes a macabre turn when he discovers a familiar and haunting symbol linking the crime to his own horrific past-and only one woman could know what it means.
Only to lose her to a nightmare
Mercy Ledger is brave, resilient, beautiful-and in terrible danger. The moment he sees Mercy, Cain knows he's the one who can save her. He also knows he's beyond redemption. But the lines between good and evil blur and the only thing clear to Cain and Mercy is that they belong together. Love is the antidote for blood-but is their bond strong enough to overcome the evil that stalks them?
4 ½ ★
I meant to read a book by Abbie Roads for a while now and when the opportunity to review this book came up I jumped at it.
I'm so glad that I did. This book is a whole new level of thriller and romance mixed into one.
Loved the setting, dark, exciting, bite your nails crazy. But also a touch of humor and plenty of steamy time.
This book kept me on the edge on my seat throughout the entire book. It has some wicked good twists and turns and you never know what will happen next.
I loved the complex characters and their growth throughout the book, both from very different worlds each with their own dark past and yet they are connected and share a past.
Loved, loved this crazy thrilling world and characters that Abbie Roads has created.
The only minor hiccup for me was that the first two chapters were a bit confusing but I just seemed to flow into the right setting very quick and loved the rest of the book .
If you are a fan of dark romance and thrillers I highly recommend this book.
I rate it 4 ½ ★
*I received a free copy from the publisher via Netgalley and chose to leave a voluntary review. Thank you!*
Available NOW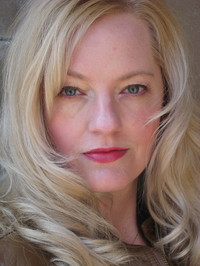 Seven Things about Abbie Roads:
She loves Snicker Parfaits. Gotta start with what's most important, right?
She writes dark emotional books featuring damaged characters, but always gives her hero and heroine a happy ending… after torturing them for three hundred pages.
By day she's a mental health counselor known for her blunt, honest style of therapy. At night she burns up the keyboard. Well… Burn might be too strong a word. She at least sits with her hands poised over the keyboard, waiting for inspiration to strike. And when it does—the keyboard might get a little warm.
She can't stand it when people drive slowly in the passing lane. Just saying. That's major annoying. Right?
She loves taking pictures of things she thinks are pretty.
She's represented by Michelle Grajkowski of 3 Seas Literary.
Her first book will be out October 2016 through Sourcebooks.
Links
Website *** Newsletter *** Facebook *** Dangerously Dark Darlings Group *** Twitter