Review
Aelin has risked everything to save her people―but at a tremendous cost. Locked within an iron coffin by the Queen of the Fae, Aelin must draw upon her fiery will as she endures months of torture. Aware that yielding to Maeve will doom those she loves keeps her from breaking, though her resolve begins to unravel with each passing day…
With Aelin captured, Aedion and Lysandra remain the last line of defense to protect Terrasen from utter destruction. Yet they soon realize that the many allies they've gathered to battle Erawan's hordes might not be enough to save them. Scattered across the continent and racing against time, Chaol, Manon, and Dorian are forced to forge their own paths to meet their fates. Hanging in the balance is any hope of salvation―and a better world.
And across the sea, his companions unwavering beside him, Rowan hunts to find his captured wife and queen―before she is lost to him forever.
As the threads of fate weave together at last, all must fight, if they are to have a chance at a future. Some bonds will grow even deeper, while others will be severed forever in the explosive final chapter of the Throne of Glass series.
This book took be a while to finish, not only because it is so big but because I wanted to take my time with it.
Being it the last book and not wanting to spoil it for anyone I will make it fairly short.
This book was one of my favorite series ending, it left me feeling really satisfied. But don't let that fool you before we get that we are sent on roller coaster ride from hell…… The ups and downs in this book about killed me. I laughed one moment just to be sobbing the next page. It was quite stressful.
I did like how everything wrapped up …. For the most part anyway, there was one thing I would have loved to see more but I guess there is always something we want more of in a series finale.
We see some people we have not seen since book one, we also come back to the spot it all began and it is crazy what a wild ride this series has been. Everyone has grown and changed so much, we met so, so many people along the way. This series has quiet the big cast of characters and each one played a part in this last book.
Everyone paid a price in this war, some more than others.
We meet the crew months after the ending of Empire of Storms and with that Tower of Dawn. The groups are scattered all over the continents, each fighting for them and for a better and with that getting rid of Erawan and Maeve but of course that is not easy , not easy at all.
I love how far Celina/ Aeline has come since we first met her, even with all she has been through she still won't give up for herself but mainly for her people. I really loved her in this book and my heart broke a few times for her. Especially in the beginning of the book.
Rowan, well he was Rowan in all his glory and sorrow and I loved his journey throughout the series. The good, the bad, the ugly and the steamy.
Dorian, I was never really team Dorian when it came to the OG team, Celina, Chaol and him, but I really enjoyed him the last few books and even more in this. Some things are changing for him, while I was not really sure what to think of it at first I really ended up liking it.
Chaol, he used to me my man, I was always team Chaol and I still am in a way, but not as much as I used to be. His journey changed so much in the last few books, not to be worse just different he is defiantly not the captain of the guard we met in book one anymore. I don't want to say he is weaker or whines more he is just …. Different and has different priorities than Aelin.
Lysandra was once again one of my favorites in this book. She was a trooper and hero and gave so much, her character also grew so much since we first met her.
Elide is also someone we met later on in the series but ended up being vital to the story and the finale , while I was never her biggest fan, I liked her a lot. And the shitty treatment she got from people not only throughout the series but this book was sad and hard to read at times and defiantly not fair.
Iyrene was someone I was not sure about at first but ended up really likening. She just had a way to sneak into people's hearts as she does also here with everyone she meets.
Manon, my girl Manon … man…. She was someone I really didn't get her the beginning and sort of skimped over but ended up loving her so much. I think she, besides Aelin had the biggest growth throughout the series since we met her. I really would love to see a series just about the witches in this world …. Not necessarily Manon but just all the witch tribes in general.
Aedion and Lorcan, I both loved and wanted to throttle at the same time. Yes , they were stressed but so was everyone else. Both just were little assholes at times and then again oh sooo sweet.
Of course there are so many more people in this book and I'm sure I'm forgetting someone but there was just too many and many things happening, plus it is hard not to spoil stuff.
One of the things I liked the most was, that we not only get a short epilogue after the final battle. No, we get a really nice amount of stuff afterwards to get a good glimpse of everything and everyone that made it. And how and what everyone is dealing with.
Well I guess I didn't make it short after all, lol. Overall I LOVED this book and how it all ended and I will really miss the characters and the world. But also be warned there are many heartbreaking moments in this book. Some, I personally not sure I will ever get over. But we also get snark and laughter and many happy tears along the way and the end will make you hopefully feel happy and satisfied. I rate this book a full 5★ as well as the series, of course some are better books than others but overall it was an epic journey.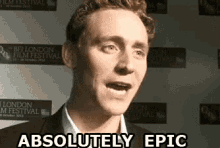 Buy Links